BREATHE & MEDITATE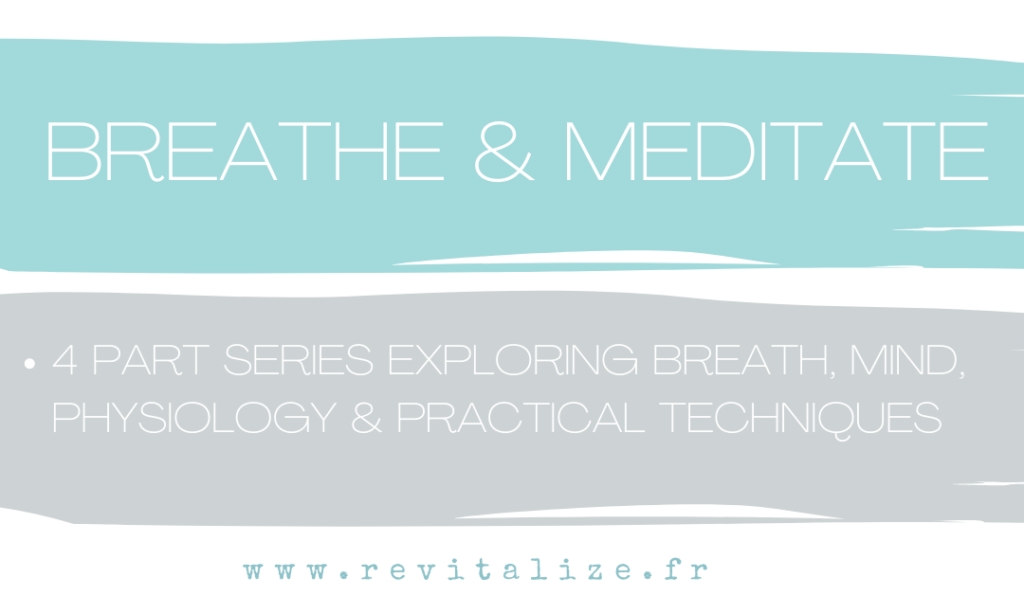 Join me for a 4 part series to explore the foundations of pranayama – breathing techniques – as well as meditation.
We'll look at the body – breath – mind connection, the functioning of the subtle energy body, the nervous system and brain to enhance your understanding of the practices.
There will also be an introduction to SOMA breath and we'll learn various 'bio hacking'
 

techniques to bring about different states of relaxation, balance and wakefulness.

 
Once the breath becomes conscious we can use this as an integral part of our meditation practice. The meditation element will include body scans, cultivating Presence and other techniques.
There will be 4 sessions over 4 weeks: 14, 21, 28 June and 5 July 2022.
Tuesday evenings 18.30-19.30 French time.
Each week you'll be given homework to do which will consist of a 10 minute daily practice as well as journalling prompts to follow, to cultivate and deepen your experience.
Participation can be live at my studio or via zoom. Recordings will be available for participants.
EUR 79 for zoom participation, EUR 99 for in-person participation.