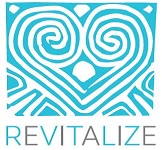 AUTUMN RETREAT IN A HIDDEN PARADISE OF THE PYRENEES
Wednesday 4 – Sunday 8 October 2023
Feeling the need to take a break this Autumn?
Join Revitalize and Go With The Glow for a 5 day autumn retreat immersed in the countryside of the Pyrenees. Five days to recognise and release old habits, create new habits, receive nourishing food, enjoy creative workshops, hike in the sacred mountains of the Pyrenees and make lasting friendships.
WHERE? La Taillede, Corsavy, Pyrenees. Located beneath the sacred mount Canigou
La Taillede is a hidden gem, off the beaten track and the perfect spot to get away from it all for a few days.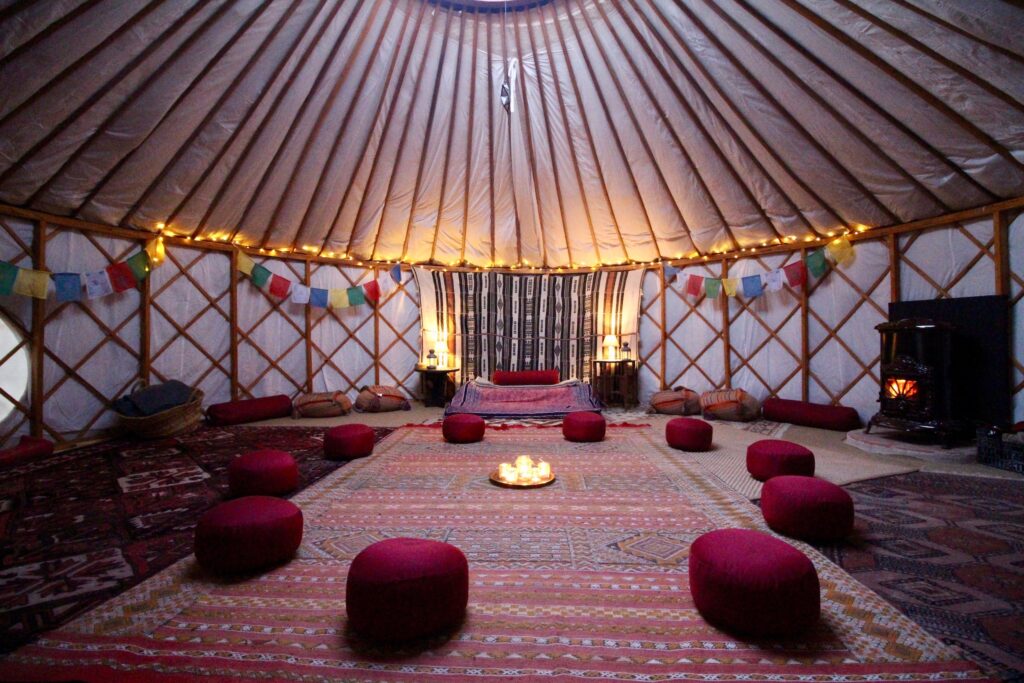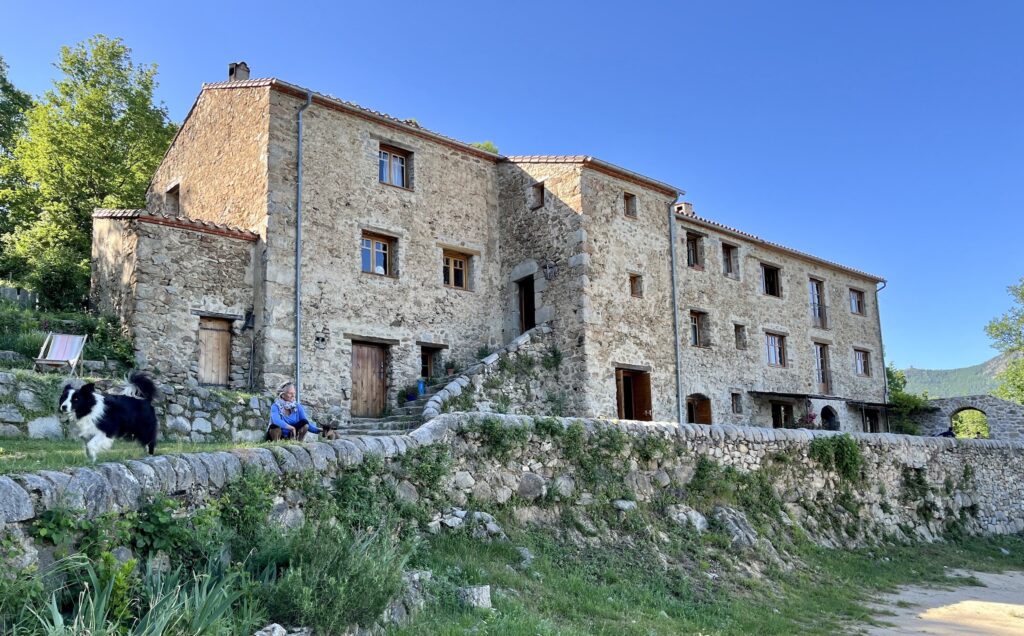 This retreat is an opportunity to embrace your truth, learn to forgive, and break away from anything holding you back from being where you want to be.
It's a chance to get away from your busy and rushed lives.
A moment of stillness, where you can rest, digest, reflect and release.
The itinerary below allows you to cherish precious moments of slowing down, being present, and fully savoring your retreat experiences.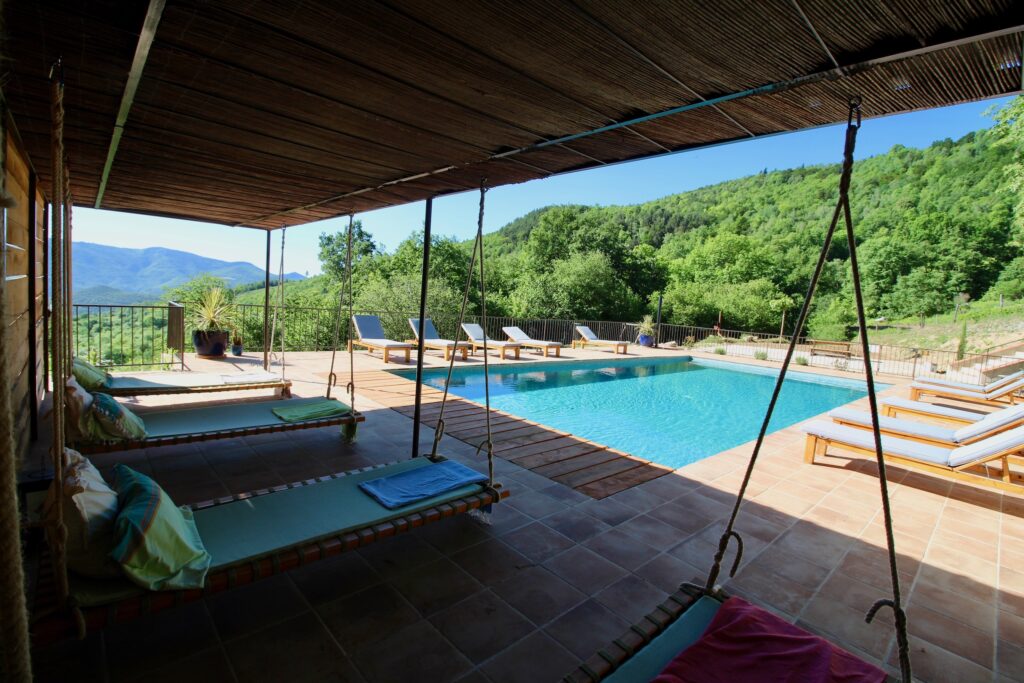 WHAT TO EXPECT
At the retreat, you will experience a sense of reconnection to self and form a strong bond with other like-minded people.
You'll become more self-aware, have leisure time for self-reflection, distance yourself from daily life, and make progress in your healing process.
As a result, you will break free from negative cycles, feel energized and and achieve optimal functioning.
The greatest benefit of all is developing a healthier relationship with yourself.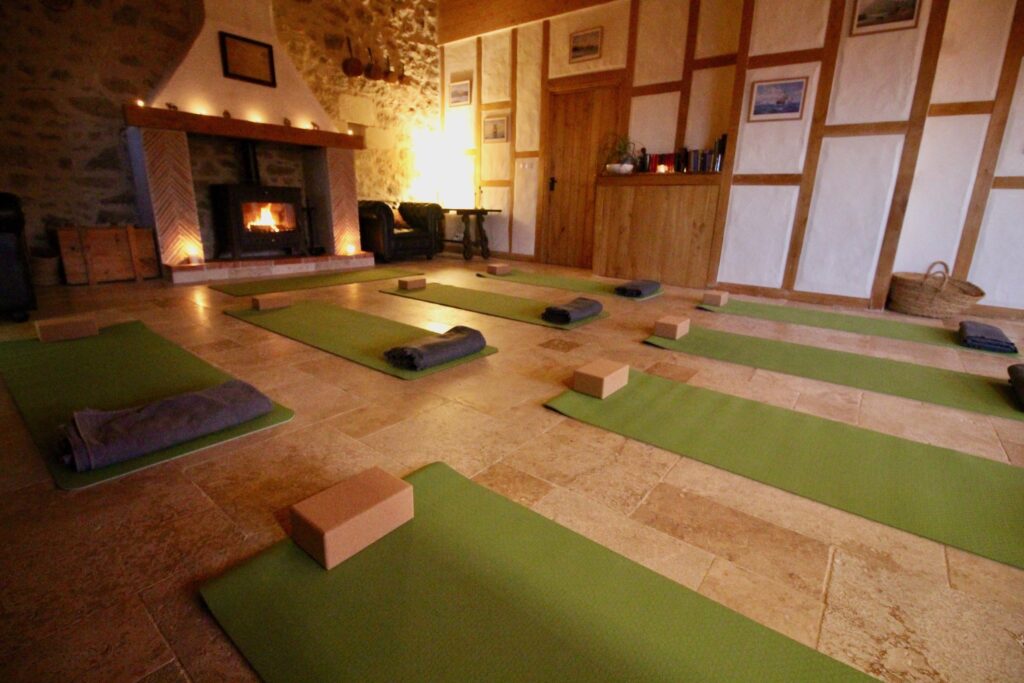 ITINERARY –
DAY 1
4pm – Arrival, orientation and welcome refreshments
6pm – Yoga and welcoming circle
8pm – Dinner

DAILY STRUCTURE
7am Tea
8am Morning yoga/meditation/breathwork
10am Brunch
12pm Seminar/workshop
2pm Free time/treatments/guided hikes
4pm Healthy snack
5pm Evening yoga/meditation/breathwork
7pm Dinner
9pm Hot tub/reflection/stargazing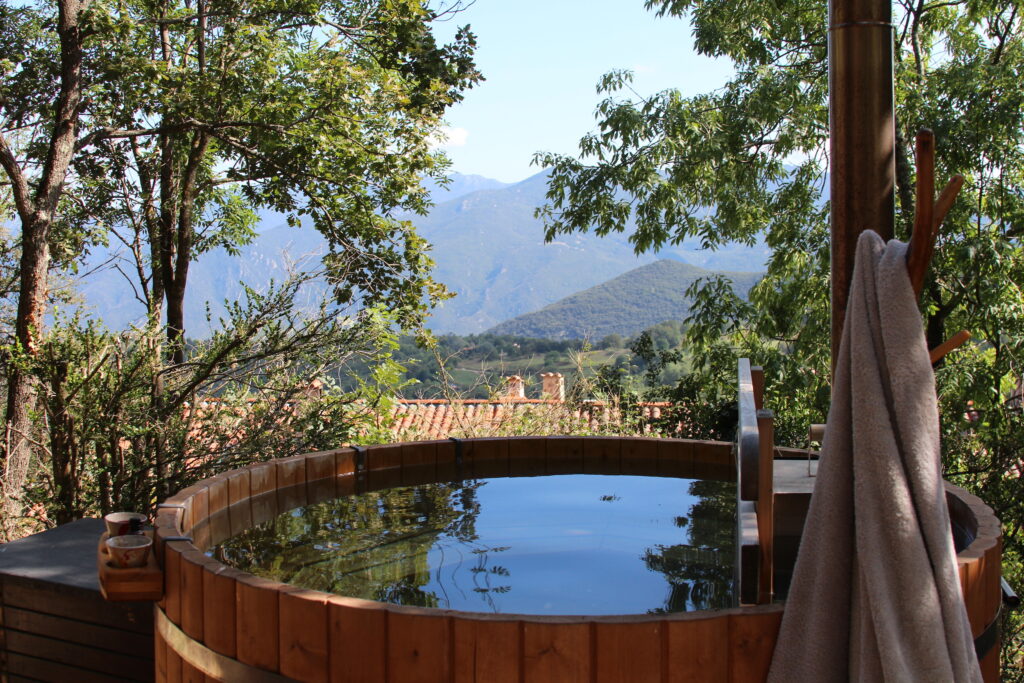 ITINERARY – DAY 5
8am Breakfast
9am Gratitudes and goodbyes
10am Check-out and departures

THIS AUTUMN RETREAT IS FOR YOU IF…
• 
You want to find peace
• Get a sense of renewed positivity
• You are searching for more connection
• Would like to gain healthier habits
• Are going through a big change in your life
• Need clarity on a situation
• Want to have new experiences
• Like the idea of a gentle detox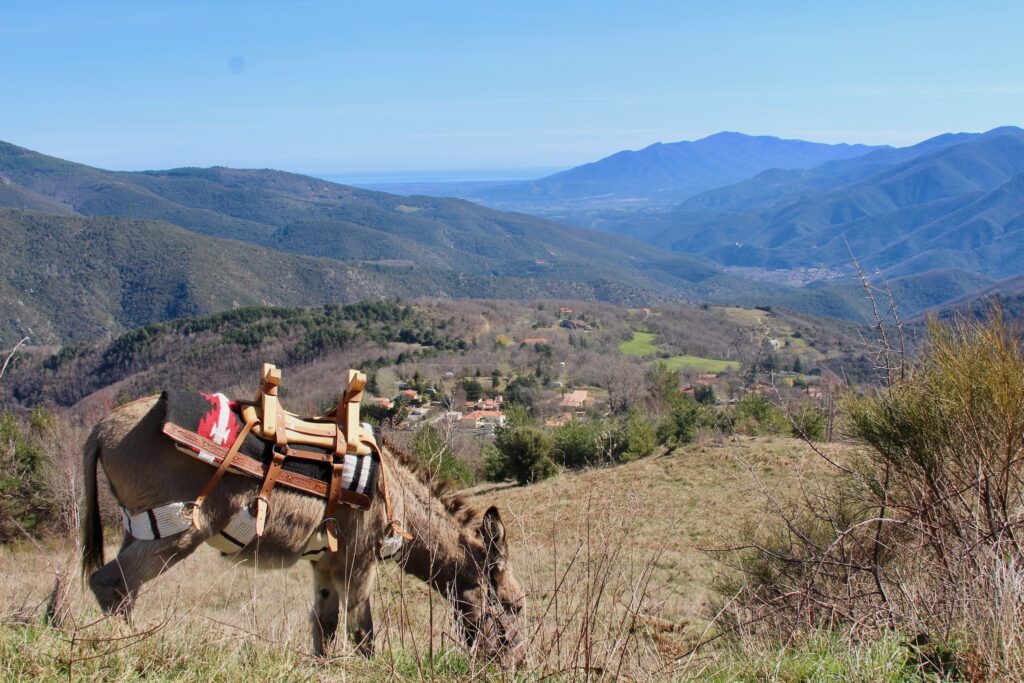 Rural luxury accommodation is offered in 7 bedrooms: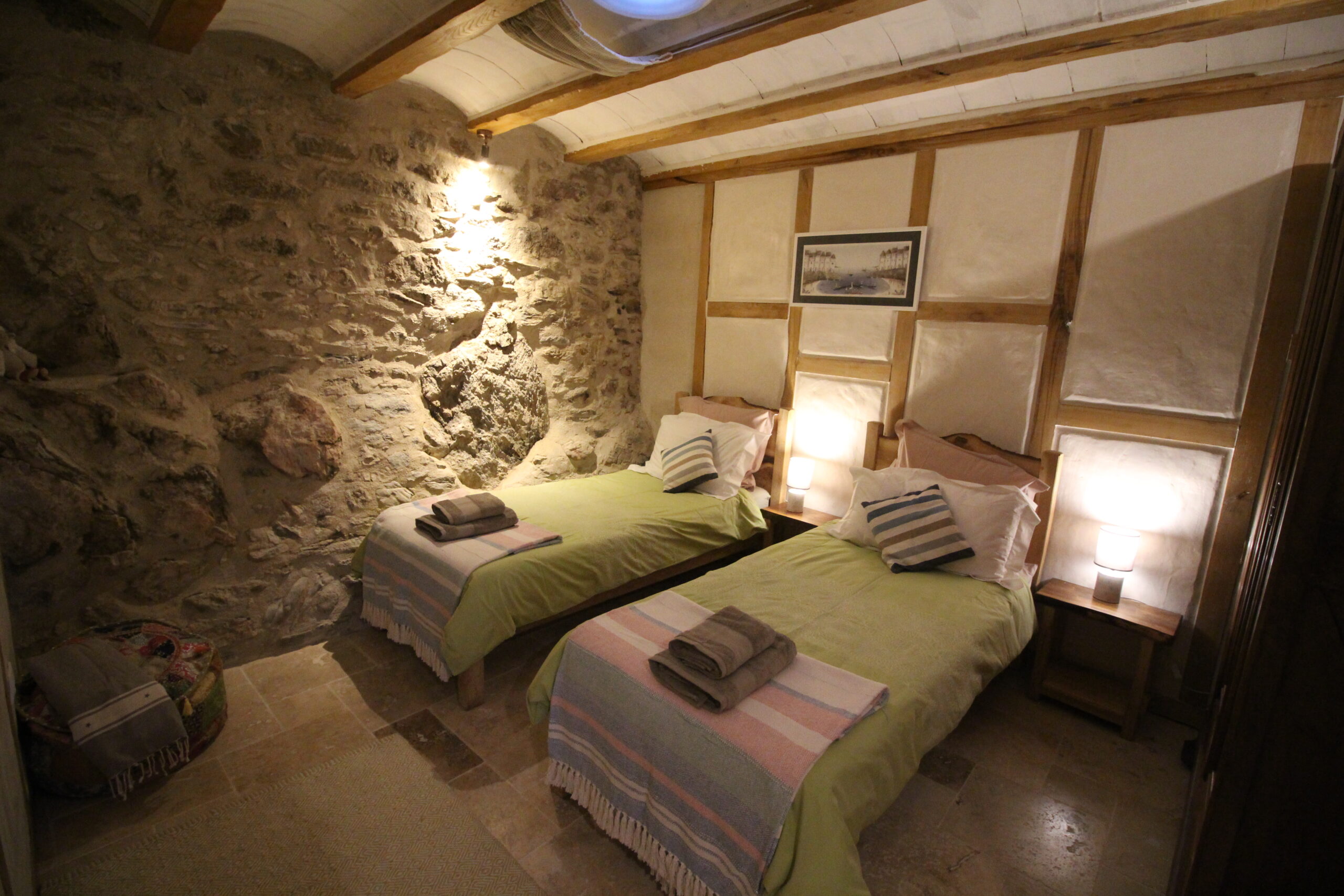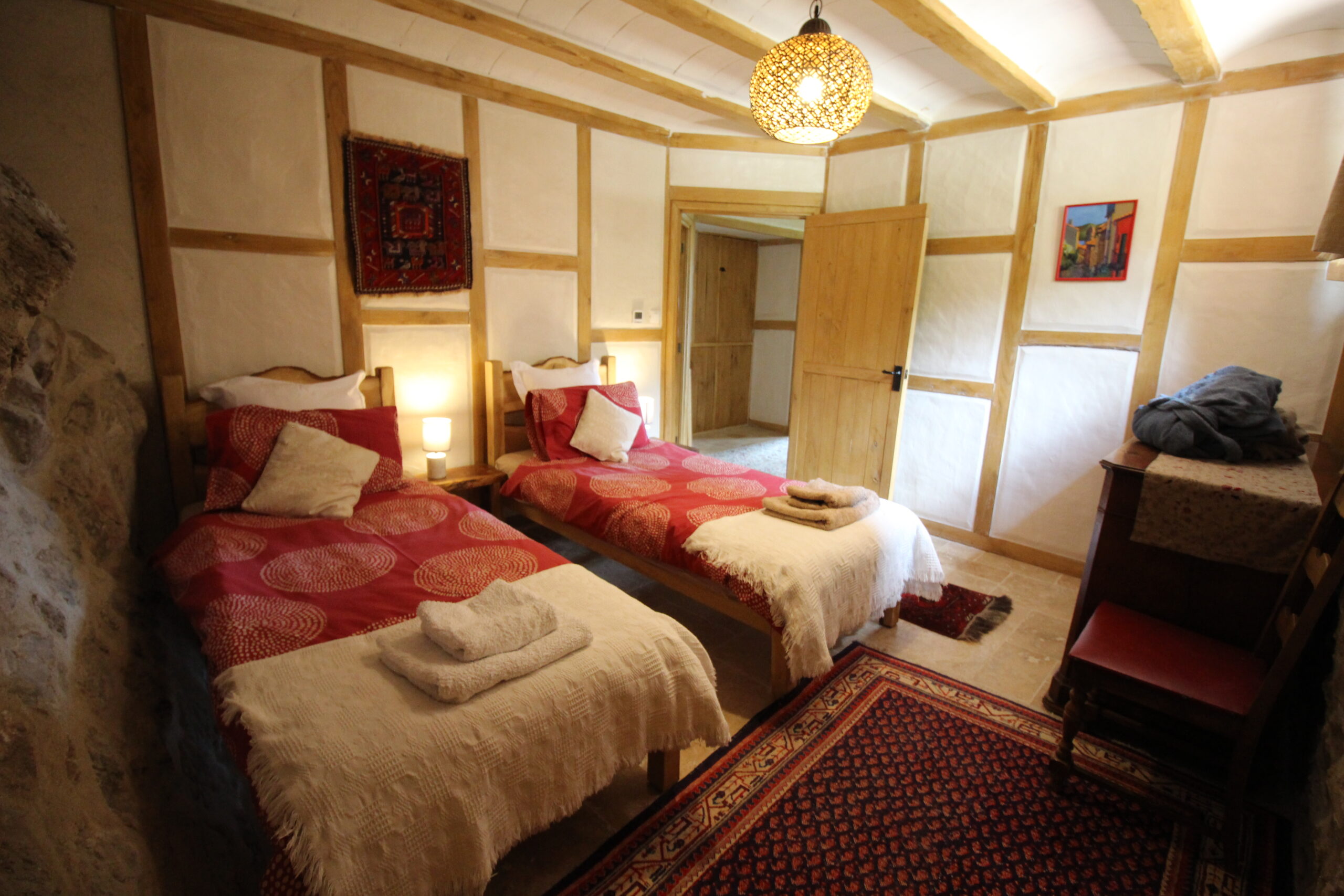 WHAT'S INCLUDED:
• 4 Nights accommodation – shared or private room
• Chef-prepared meals – brunch, snack and dinner
• Morning & evening yoga/meditation/breathwork
• Cooking workshop
• Smudge stick seminar
• Creative expression session
• Hiking
• Hot tub, sauna, plunge pool
• Optional Reiki and massage
NOT INCLUDED:
Travel to and from the venue
• Travel insurance
• Optional treatments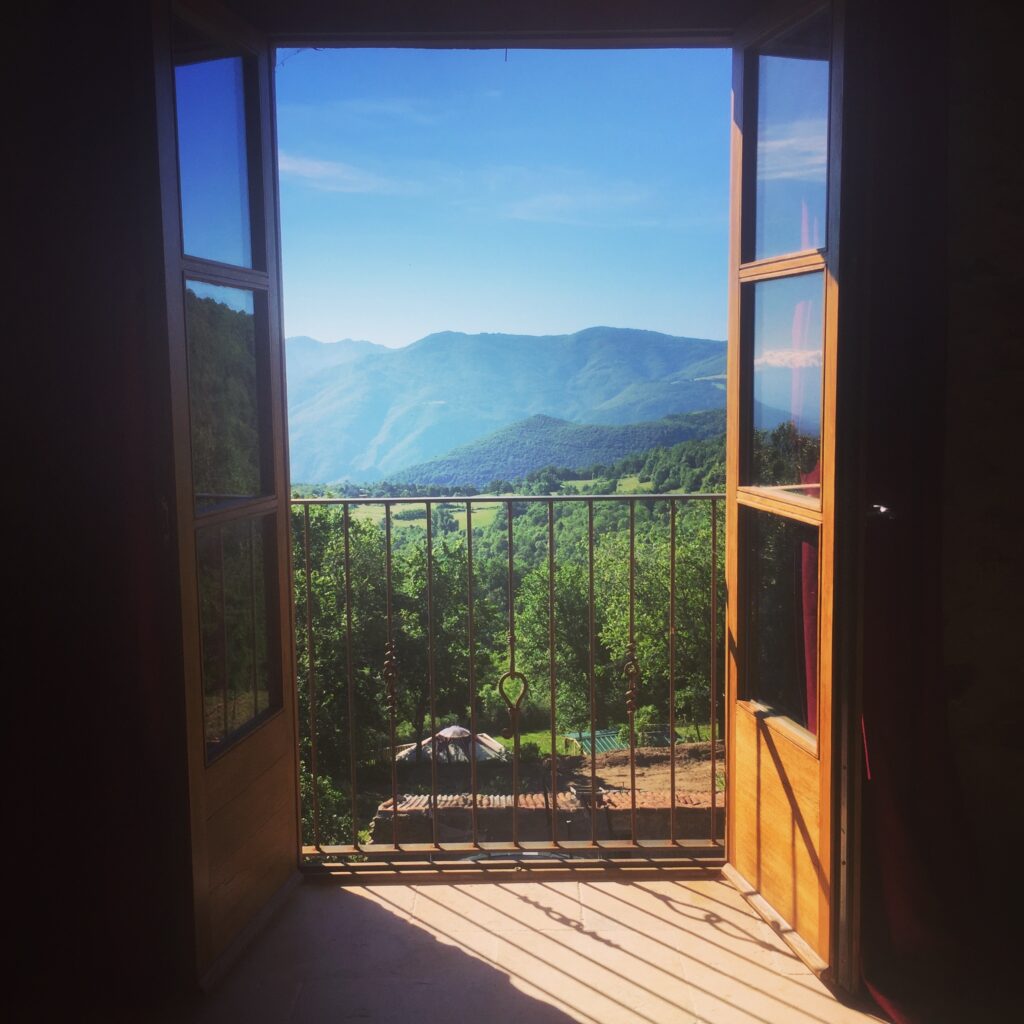 LOCATION
La Taillede is an ancient Catalan Eco farmhouse, situated at 950m altitude, in the Pyrenees Orientales region of France.
This peaceful setting boasts breathtaking
views of the Vallespir, down to the Mediterranean Sea.
The farm has
lots of animals and a large organic vegetable garden.
Perpignan Airport is just an hour's drive away and Girona Airport is 1.5 hours away.

BOOKINGS
To book your next eco wellness getaway, please email your hosts Noona or Kate and they will be happy to answer any questions or queries you may have.
PRICING
Shared Triple
– €1050
Shared Double – €1250
Private – €1700 
Couples – €2250 
MORE INFO: HERE
MEET YOUR FACILITATORS
Kate Tarrat Cross
Kate is a multifaceted retreat facilitator, skilled chef, health coach, and author. With a diverse background, she inspires individuals to adopt daily habits for healthy living and overcome adversity. Kate empowers people to unlock their true potential, creating a safe and supportive environment for personal growth and transformation. Her expertise and guidance have guided countless individuals to lead fulfilling lives filled with vitality and joy.
From running an Art Centre in Haiti to working as a private chef for the highly acclaimed Novak Djokovic, Kate has gathered valuable insights into the importance of good habits. Inspired by her own experiences, she authored a book that serves as a practical guide for improved well-being and happiness. Her unique blend of creativity, culinary expertise, and health coaching positions her as a trusted facilitator for transformative retreat experiences.
Kate's culinary prowess often means she will get busy in the kitchen herself, enhancing the retreat experience with nourishing meals and cooking workshops.
Noona Ayres
Noona is a yoga teacher, Reiki Master Teacher and SOMA breath instructor. She began practising various styles of yoga over 20 years ago and has been teaching for the last decade. She shares the teachings of Integral Yoga, Yin Yoga, Pre and Post Natal yoga and likes to combine this with conscious breathwork, meditation and awareness of the body's subtle energy, making each session a multi-layered experience.
Her classes focus on coming out of the mind and back into the body, breath and the senses, so that you become more connected to self and more at ease in your body. With this comes an increased awareness of your own body's truth and wisdom, helping you to live more fully embodied in the present moment.
Noona will also be offering some SOMA Breath sessions during the retreat which is a beautiful way of deepening your connection to self and waking up to what can change within to help you live a more fulfilled, joyful  and conscious life.
She loves holding retreats as they offer the opportunity for you to settle into a safely held space, diving deeper and discovering more about yourself and your potential.

www.revitalize.fr                     www.gowiththeglow.com