Join us for a weekend yoga retreat with Rowan Cobelli in St Andre Les Alpes, 24 -26 October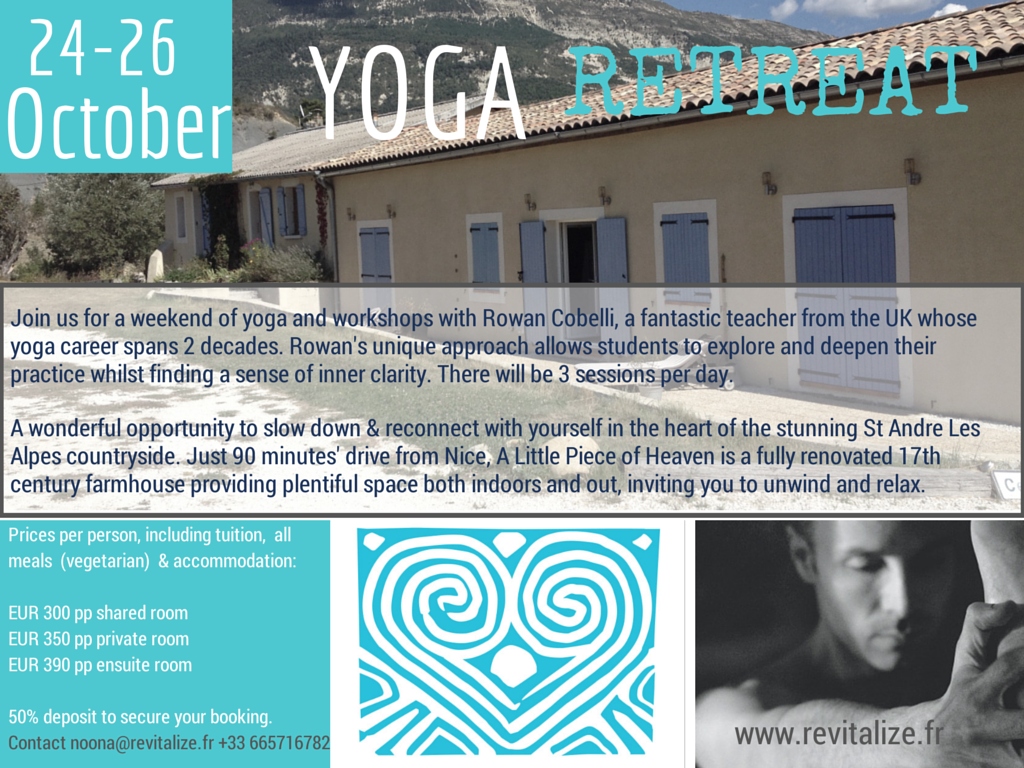 A wonderful opportunity to unwind, rest and reconnect with yourself after the busy summer season, in the heart of the stunning 'arriere pays' countryside.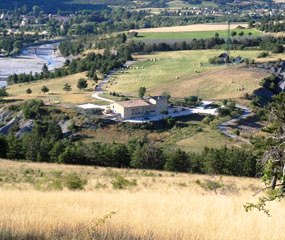 'A Little Piece Of Heaven' is a 17th century barn which has been fully renovated into a modern home comprised of the main house and 3 separate apartments – one of the west end and 2 on the east end of the house.
The south side of the house has huge two-storey windows overlooking the stunning surrounding countryside. With large bedrooms and plenty of space both indoors and outdoors, this unique location allows you to unwind and relax in nature.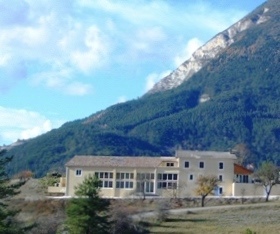 The south view of the house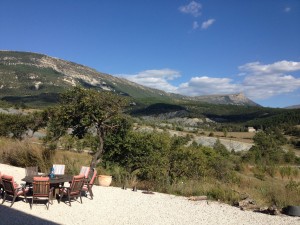 The view from the back of the house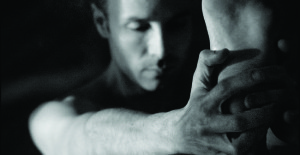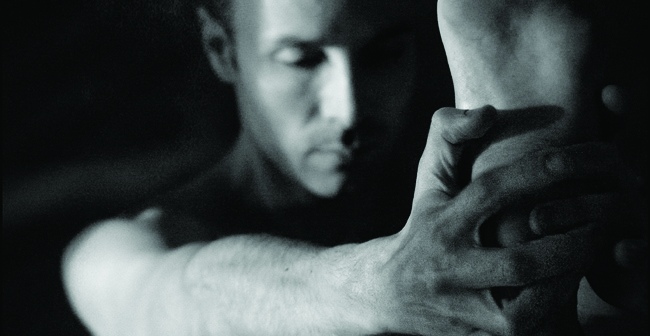 Rowan, whose teaching career spans 2 decades, is a senior teacher of Integral yoga. He has a wonderful way of teaching and a unique approach which enables students to explore and deepen their yoga practice whilst finding a sense of clarity within themselves.
For more information on Rowan, please click here:
The weekend yoga retreat will include morning, afternoon and evening indoor / outdoor sessions each day, as well as time for rest, meditation or exploration in the stunning countryside.
St Andre Les Alpes is 1h40 minutes' drive from Antibes and it's a beautiful, peaceful spot which feels like another world after the hustle and bustle of the coast.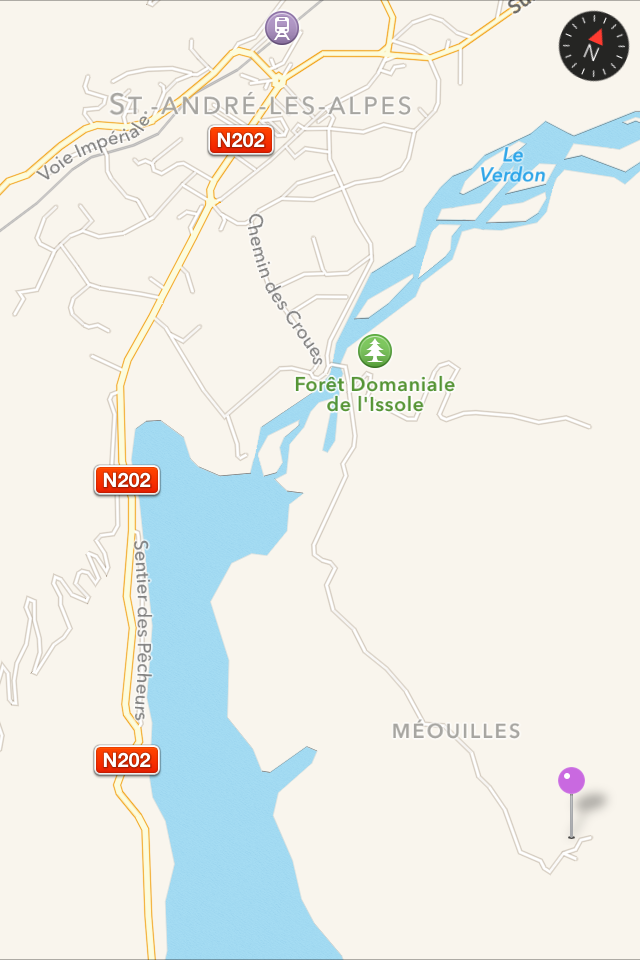 Price: includes accommodation, all meals (vegetarian) and tuition. Transfers not included.
EUR 300 pp for a shared room

EUR 350 pp for a private room (shared bathroom)

EUR 390 pp for a private room with ensuite facilities
50% deposit to secure your booking. Non-refundable.
Please contact Noona@revitalize.fr  +33 665 716 782 for bookings and information.