The first Revitalize Retreat weekend took place from 24-26 October, 2014.
A wonderful group of good-humoured and gentle souls gathered for the weekend at a very special spot in St Andre Les Alpes, appropriately called A Little Piece Of Heaven.  A fully renovated farmhouse and barn, the house is nestled into a hilltop with stunning views of the surrounding countryside. It really felt like another world after the business of life on the coast.
Over the course of the next two days we enjoyed tasty home-cooked meals, great company, candlelit dinners, lunches basking in the sunshine, the peace and silence of the countryside, the gentle support of the group. To simply recount the details would somehow lessen the impact, the subtlety and the magic of what we discovered within ourselves. However I can say that it was a weekend of deep insights and profound new learning.
No matter what your level of yoga practice or fitness was, there was something for everyone to enjoy and learn. The retreat included early morning meditation practices, yoga sessions and various workshops, and through these we explored a number of themes. Allowing an openness to listening and observing within oneself was central to the weekend and it was as if the most simple-seeming workshops provoked the deepest responses.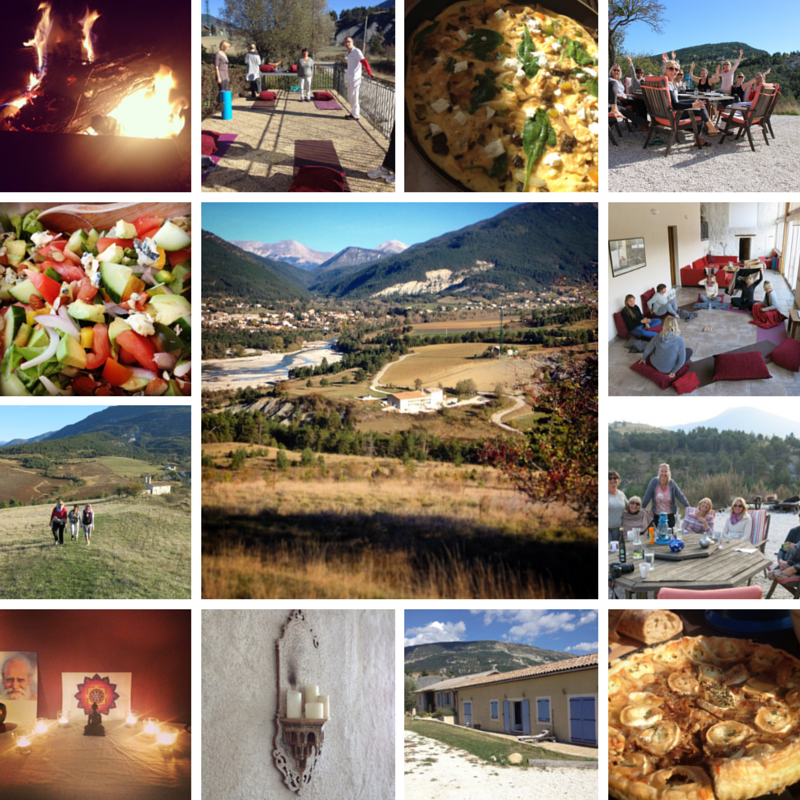 Truly an expert in his field, Rowan helped us to discover many different things including alternative approaches to asana, to communicating, listening, observing, and so much more. Our learning curve was amplified through his unique and skilled approach to yoga, spirituality, psychology and life in general! Furthermore, Rowan's willingness to watch the group as a whole, intuit and gently guide meant that the weekend was completely tailored to the group's requirements. We covered a lot of ground over the course of the weekend and even now, a week later, I feel as if all I learnt is still sinking in.
A huge thank you to all who participated in the retreat, to A Little Piece of Heaven for hosting us, and, of course to Rowan for coming from England to share his knowledge with an eager group of students.
We hope to hold another retreat in the Spring, so stay tuned for more news!