PRENATAL YOGA CLASSES
Prenatal yoga is the ideal way to prepare with serenity for motherhood whether it's your first pregnancy or you already have children. The prenatal yoga classes are also a fantastic way of connecting with your baby.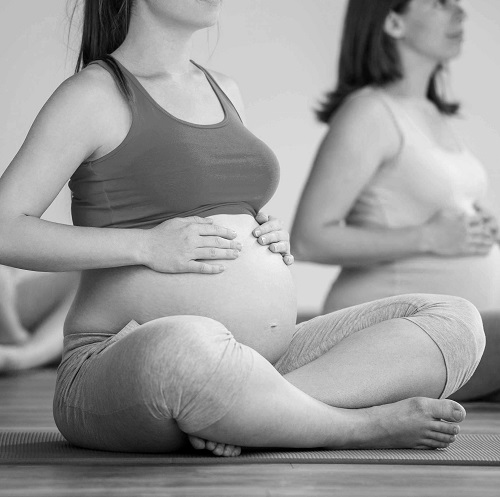 You'll learn how to nurture your body and your growing baby. The postural techniques help to make space in the inner body and adapt to the physical changes of pregnancy. We'll also be practicing calming and endurance breathing techniques which assist during labour and help to create a sense of inner well-being. The asanas, or movements, consist of low-impact, slow stretches and fluid movement to ease your joints and muscles. In the later stages of pregnancy it can also assist the baby into the optimal position. Classes include relaxation to soothe the body and mind.
No previous yoga experience is necessary, beginners are welcome! This class is suitable for women in their 2nd and 3rd trimesters.
We meet on Thursday mornings  at the Petit Paradis Studio for a class 10.00-11.15. It also provides you with a friendly network of other new Mums in the area.
Class also available live on zoom. Registration:
Here's a testimonial from one recent Mama who attended classes during her pregnancy: