Join us for a Pop Up class of Full Moon Yoga.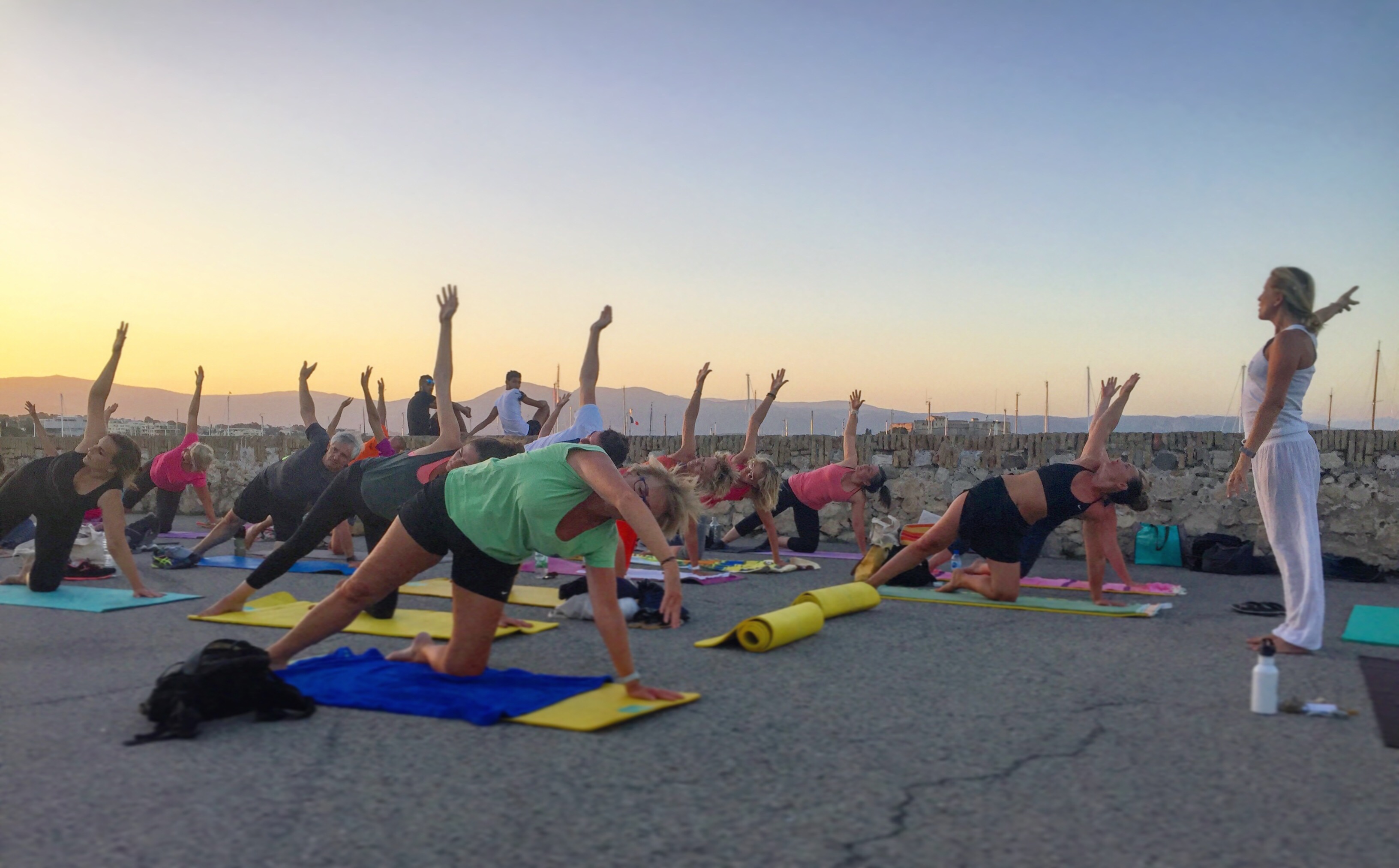 Why Full Moon Yoga Outside?
Stepping outside and onto our mats for Full Moon yoga enables us to connect with the cycles of the nature, the elements and our own inner wild. In a world where we spend a lot of time rushing from A to B and connected to our digital devices and lost in our heads we start to lose touch with our own inherent nature and the natural cycles happening all around us. The Full Moon is a time of completion and gives us the opportunity to honour, connect with and celebrate the natural cycles of life.
Many people report that they are restless and have disrupted sleep around the time of the full moon. The moon affects the tides. At least 60% of our body is made up of water. Why not embrace the power of nature and bend, bow, stretch, and breathe in the light of the full moon as she illuminates the evening sky.
Our practice will take place at the magical, transitional time of day when the sun is setting over the hills and the moon is rising over the sea.
The class will be hatha yoga and suitable for all levels.
Time: 18.45-20.00
Place: Promenade Courtine, on the ramparts of Antibes (above Place Malespine and the Cafe Chineurs).
Price: EUR 15 pp
Please bring your own mat and a warm cover for final relaxation.