On Sunday 22nd June, Ruth Tongue and I held a Yoga and Pilates Midsummer De-Stress one day retreat at Abi's in Mougins.  It's the second time this year that we've teamed up to do a retreat at Abi's, and on this occasion the theme was de-stressing from the summer season madness which descends upon the Cote d'Azur annually during the summer months. This beautiful location is so restful that it's hard not to start relaxing the moment you step through the gate.
A lovely gathering of women took part in the retreat, and there was a wonderful calm energy amongst the group. We started the day with a Pilates session with Ruth.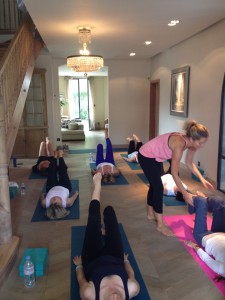 This was followed by a grounding and centering yoga class, which concluded with a yoga Nida or deep, guided relaxation.
We then adjourned to the garden for a delicious vegetarian lunch.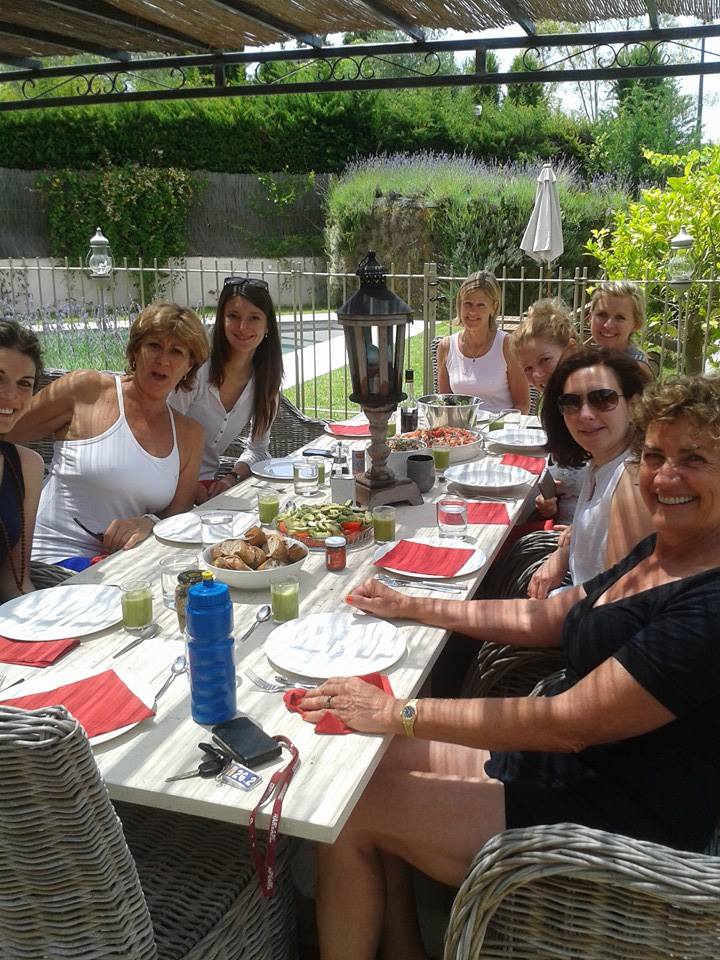 Nicole (pictured above front right) produces her own organic olive oil and tapenade from her trees in Chateauneuf, and kindly donated some of her beautiful products for the lunch table.
The afternoon session began with a Pranayama class, where we practised a couple of relaxing and balancing breathing techniques.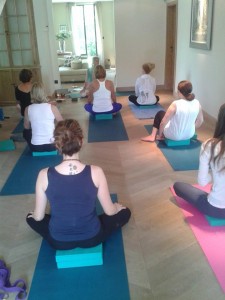 This lead us nicely into the Meditation session, where we tried four different techniques for stilling the mind and opening to our inner truth.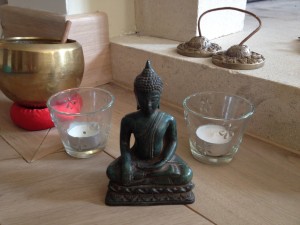 The day concluded with some refreshing cool drinks and an atmosphere of calm. Thank you to everybody who took part and to Ruth for being such a great team-player. It's always a pleasure to do events with Ruth and we'll keep you posted for the next one day retreat.