Yoga on Yachts at this year's MYBA Genoa Charter Show was a huge success!
Yoga classes took place on Tuesday, Wednesday and Thursday of the show with full attendance at each event.
The first yacht to participate was the 43m Benetti, DIANE. It was a beautiful sunny day and the class took place on the sundeck. The session included stretching, breathing, relaxation techniques and meditation.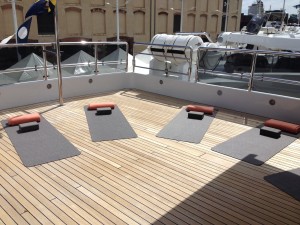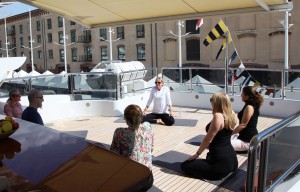 On Wednesday the class was held on board the board the 46m sailing yacht ROXANE. Due to the thunderstorms and persistent downpours, the original plan of a class on deck was abandoned and instead we did chair yoga inside the stunning main saloon, learning how to stretch, twist, breathe and de-stress whilst seated. This was a great exercise for the brokers who attended, since yacht charter can sometimes being a highly stressful job. It proved that one can find a few moments of relaxation whilst seated in the office!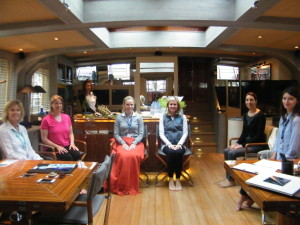 On Thursday morning we held a full yoga class on board the 55m motor yacht TURQUOISE. With the side and aft privacy screens we created the perfect on-deck yoga studio.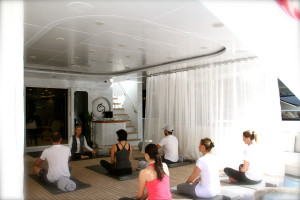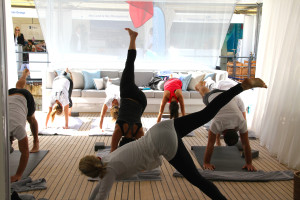 After the classes, the chefs on each yacht kindly prepared tasty smoothies and healthy snacks as a delicious conclusion to the session.
The support and encouragement I received from all the friends and contacts at the show, ranging from agents, brokers and crew was amazing. I would particularly like to extend a huge thank you to the Burgess Charter Management team who helped to make it all possible, and to the captain and crews of DIANE, ROXANE and TURQUOISE who hosted the events.
Looking forward to the next on board yoga session coming to a yacht near you soon!