POWER OF PLANTS DAY RETREAT
Sunday 18 June 2023, 9.30am – 5pm
Come and discover the power of plants and nature on this day retreat near Greolieres. A day to rejuvenate, relax and restore the spirit.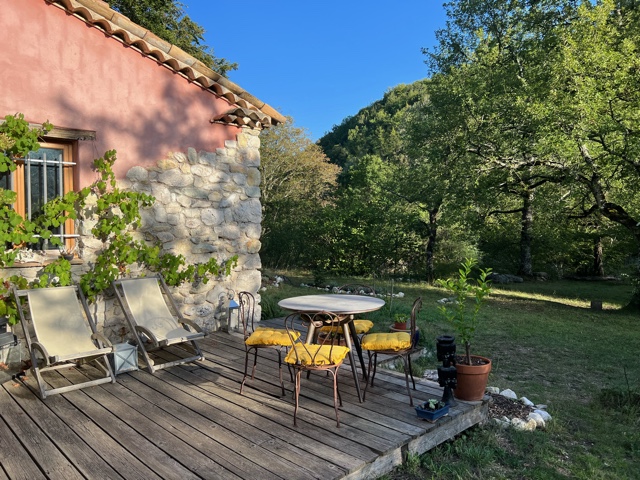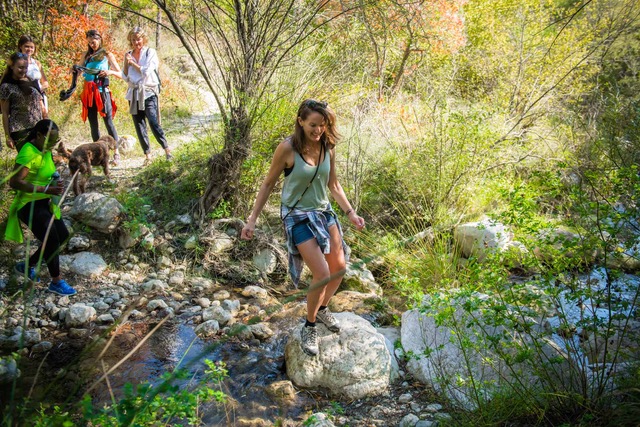 I'll be co-creating this day retreat with Kate Tarrat-Cross from Go With the Glow. Set in the heart of the French countryside, our host for the day Kate, is inviting us to her rural cottage.  Surrounded by woodland and a winding river, you'll be immersed in nature for the whole day.
POWER OF PLANTS RETREAT PROGRAM
During the day you'll rediscover your connection to Mother Nature, Gaia, and gain a renewed sense of gratitude for this connection and the abundance that she offers.
We'll be doing some grounding practices, yoga and movement,  breathing and meditation. For those who are interested there will be an opportunity for some wild swimming in the river.
Kate will make a delicious plant-based lunch which will inspire you to create new dishes at home and forage in your garden for healthy natural ingredients. She'll also do a cooking demonstration.
In the afternoon we'll take a 25 minute hike up to a wild garden where Sabine will teach us about the Power of Plants to heal, nuture and nourish. You'll learn about the medicinal power of plants and natural remedies.
At the end of the afternoon we'll hike back down to the cottage for tea and sweet treats before heading home, hearts and bodies full of replenished energy.
Being in nature helps us regulate our nervous system because it puts us back in touch with our own essential nature, and grounds us so we feel more connected to ourselves. A change of air and scenery even for one day can be wonderfully recharging for our 'batteries' and leave us feeling renewed, refreshed and relaxed.
POWER OF PLANTS RETREAT DETAILS
The yoga and movement practices will be suitable for people with a basic level of fitness. If you are not able to do the hiking it is possible to drive up to the wild garden.
Please let me know if you're interested or would like more details.
Price:  EUR 150 for the day including lunch.
(To secure your spot there is a deposit of EUR 75).
We're looking forward to sharing this day with you.