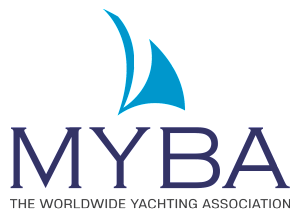 Join us for a journey into Wellness at this year's MYBA Charter show in Genoa, Italy from 27 – 30 April 2015.
The MYBA Revitalize Area is showcasing a team of  Wellness professionals from a wide range of disciplines.
Practitioners are offering mini-treatments ranging from massage, osteopathy, yoga, fitness training, homeopathy and more!
And crew members, don't forget about the #FittestYacht2015 Challenge!
Here's the schedule for daily classes and holistic treatments:
Monday:
Fitness class:  07.00 – 07.45
Yoga classes: 12.45-13.30 and 17.45-18.30
Kickboxing class: 17.45-18.30 (max 12 pers)
Homeopathy & Allergy Testing
Massage: Swedish, Visceral, Sports Massage & Deep Tissue
Osteopathy & Cranio-Sacral
Reiki
Tuesday:
Fitness class:  07.00 – 07.45
Yoga classes: 12.45-13.30 and 17.45-18.30
Kickboxing class: 17.45-18.30 (max 12 pers)
Beauty Therapy: Flash Manicure
Hair Styling
Make-up Artist
Massage: Chair and Swedish
Reiki
Wednesday:
Fitness class:  07.00 – 07.45
Yoga classes: 12.45-13.30 and 17.45-18.30
Kickboxing class: 17.45-18.30 (max 12 pers)
Beauty Therapy: Flash Manicure
Hypnotherapy
Massage: Chair, Swedish, Relaxing
Osteopathy
Shiatsu
Reiki
Thursday:
Fitness class:  07.00 – 07.45
Yoga class: 12.45-13.30
Bach Flower Remedies
Energy therapy
Massage: Shiatsu & Relaxing
Mindfulness
Reiki
---
If you'd like to make an appointment ahead of time please contact me:
noona@revitalize.fr or +33 665 716 782
---
Practitioners include:
Noona Ayres: Yoga & Reiki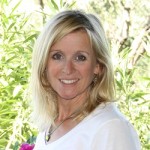 Noona  first came to the South of France in 2001 after several years working on yachts as crew. After moving to France she began practicing a variety of styles of  yoga (Sivananda, Ashtanga, Hatha and Integral). After 12 years working in the yacht charter industry she made a dash for the bright side and now teaches yoga and Reiki full time, in studio classes, Pop Up classes outdoors, as well as private classes in villas and on board yachts.  Noona  teaches Integral Yoga, a form of Hatha Yoga which is accessible to all ages, levels of fitness and ability. Leading you mindfully through the series of Asanas (postures), each class also includes pranayama (breath work), deep relaxation and meditation, to leave you feeling stretched, refreshed and revitalized. There will be lunchtime and evening classes each day during the show: 12.45 – 13.30 and  17.45-18.30. Noona is a Yoga Alliance Registered Teacher. Trained as a Reiki Master Teacher, Noona offers mini Reiki treatments throughout the show. Reiki is a form of energy healing which reduces stress and fatigue and leaves you with a great sense of well-being and feeling more able to deal with the pressures of life.
Susanne Batstone: Bach Remedies & Energy Healing
The Bach Flower Remedies are a simple, natural resource that helps you deal with the emotional demands of everyday life, to achieve a greater balance and harmony and allowing you to take more control of your own self-care. The remedies are used to help bring extremes of emotions back into balance, and help us to learn about ourselves and affect changes to promote our own health and well-being. They help to transform negative attitudes and emotional issues into positive ones which then frees the physical body to promote healing and deal with stress. They can also be used preventatively, at times of anxiety and stress, when negativity may creep in. My aim is as an educator to help others learn this simple, self-help system, by assisting in the selection and use of the remedies; and as a facilitator to guide people towards participating in their own healing and achieving emotional wellbeing. To carry out this process, you are invited to undertake a confidential consultation which helps you identify current emotional imbalances and to discuss the remedies. We then choose together the remedies that are suitable for your personal situation. They are beneficial for people of all ages and also for animals and plants. I am a firm believer in body and soul working together and the flower remedies can be very useful in conjunction with other therapies. Susanne is a qualified Bach Practitioner and will also be offering mini Energy Healing sessions.
Alex O'Connor: Fitness Training & Kickboxing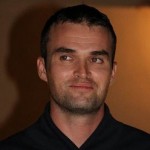 Alex O'Connor came to Antibes in 2012 to set up his business, Azur Training. He was previously in the British Army and worked as a secondary school teacher. He has trained in a wide variety of martial arts over the past 27 years. Alex specialises in boxing and Muay Thai based workouts and offers personal training on or offshore. He also runs year round group fitness sessions for yacht crew. He is available for charters.
Rachel Dickens: Osteopathy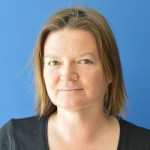 Rachael Dickens set up English Osteopath 14 years ago, and now has clinics in Antibes and Monaco, 15 therapists and  three full time osteopaths. They understand the yachting world and are able to deliver the type of professional and discreet medical service that is required to both crew and owners/guests, even at 10pm on the French Bastille Day. English Osteopath recognise that during busy charters the crew do not know that it is Sunday! but, nonetheless will always answer the phone and sort out any medical crisis that you give them. They have links with all types of specialists and will call them on your behalf. They have been known to go on a call out in high season and bring the crew member home with them, so that the boat can house temporary crew to replace their broken ones!  Rachael Dickens decided to become an osteopath after a bad injury left her paralysed in both legs. It was only after her mother kidnapped her from the hospital and took her to see an osteopath that she started her recovery.  She gave up a career as a publisher with the Daily Mail group and then 5 years later qualified from the prestigious British School of Osteopathy. Aside from the clinics she is the head Medic for a UK charity that takes amputee soldiers, blown up in Afghanistan, skiing.
 Julia Edgley: Homeopathy & Allergy Testing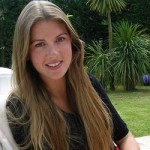 After training at the Centre for Homeopathic Educations, Julia moved to the South of France with her osteopathic husband and set up her first practice, treating the expat community with homeopathy, nutrition and natural remedies. Since then, she has further trained in, receiving a BSc Hons Homeopathy, kinesiology muscles testing and baby massage to offer to her pregnant patients. She is passionate about health, and have since set up her own blog, discussing natural living and how to detox your life. At the show Julia is offering a 25min Introductory muscle test focusing on food intolerances and allergies.
Rich Huggins: Sports Massage & Fitness Training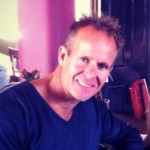 Fittphysique offers a wide range of massages, from sports /deep tissue, lymphatic drainage, to an aromatic relaxation massage. Specific fitness training to reach your training goals, maintain your fitness levels or treat day to day injuries! Rich has been working on the Côte d'Azur for the past 15 years, providing top quality training and massages for general and top level sportsmen and women. Rich provides his services on motor-yachts, at private villas and businesses.
Jessy Lee Johnston: Hairstylist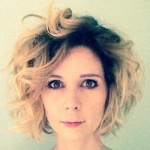 Jessy is a reliable, creative and dynamic hair stylist with a high degree of technical knowledge, being Tony & Guy and Vidal Sassoon trained. She has a strong drive to stay on the cutting edge of trends and new techniques. Jessy's committed to her training and sharing new trends. She has excellent client interaction skills with a proven ability to grow a strong and loyal customer base. Jessy has eleven years of industry experience for all aspects of hair styling working in busy salons, yachts, fashion shows, photo shoots, television and weddings, as well as the personal stylist to many high profile clients. Jessy is offering up-do's, styling, curls and blow dries at the show, so take this opportunity to look your best for the Gala Night!
Shona Marrs: Massage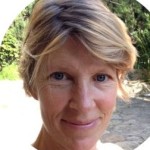 In 1994 Shona completed over 800 hours of training as a massage therapist at the world renowned International School of Professional Bodyworkers , San Diego  qualifying as a massage therapist. Travelling the world, she continued to gain experience consolidating her practice by drawing from both Eastern and Western traditions. Today Shona is  happy to be part of  the English Osteopaths team in  the Antibes clinic and also offer her clients home and yacht visits. Shona's vision for her treatments offered to you at this year's yacht show are to give you a moment's respite, relaxation and realignment in a very busy and sometimes stressful show, so that you can return energised, balanced and focused to maximise your effectiveness! If it's sore feet from walking too much, stressed and tired shoulders from preparing the boat, a full head from juggling too many conflicting demands, come and take a break and tell Shona what you need. Her massages will be drawing from deep tissue, sports, myofascial release, Swedish and Thai influences to name a few.  Nothing to lose and everything to gain, come and enjoy!
Amelie Navas: Beauty Therapy & Massage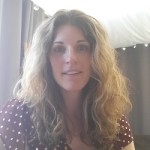 For the last 10 years Amelie has been a Beauty Therapist. Amélie evolved from her experience within the world of wellness and her observations of how humans work. This is why today she proposes different treatments which are all complementary for what we need for our mind and our body to relax and feel happy. Her philosophy is to make people happy inside with Swedish massage, massage on chair, energetic massage, relaxing massage and Reiki. And to make people happy outside with the shellac, manicure, pedicure, facial, waxing. At the show she's offering a Flash Manicure that will tune up and refresh your nails. The massage on the chair is a different mix of pressure points to release the negative energy and relax our mind and body.
Christine Paul: Massage & Nutrition
For more than 20 years Christine has bee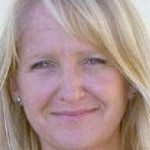 n intrigued by holistic health.  She's a trained chef, nutritionist and massage therapist and has a love for anything natural. Christine will combine all of these and in the fall of 2015 offer detox retreats in the south of France –  combining a juicing/raw food program, healthy food demonstrations, massage and other holistic treatments. Christine is offering seated-chair massage to help you unwind and relax at the Genoa Show. She's based in the south of France and is available for individual massage sessions or yacht charters.
 Alison Prideaux: Massage & Mindfulness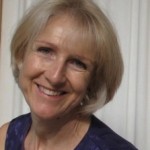 Alison Prideaux MA is a busy Massage Therapist / Trainer and Mindfulness teacher who is passionate about making a better you and a better world. Alison is qualified by the International Therapist Education Council in Massage Therapy, Anatomy and Physiology, with a diploma in Shiatsu and insured through the Federation Française de Massage Bien Etre. She has worked as a massage trainer at the Mougins Body Therapy Centre, France and has 20 years experience working for discerning clients on and off shore. Alison has completed a Mindfulness foundation year with Bangor University, she has sat over 2,000 hours of meditation and has been practicing for 15 years and teaching this powerful technique for 6 years.  Alison is a great lover of the outdoors, skiing, windsurfing, hiking spending the summers in S France and the winters in the Alps or wherever the next charter takes her ! Alison offers deep sports style massage for yacht charter guests and crew. Her inner and outer strength ensure a profound treatment and happy clients. She trains therapists to optimise their skills by using hands free techniques which preserve their hands and guarantee a deep and effective massage every time. Captains, this is a training worth booking for your busy masseuse / stewardess who needs to be on top form for long stretches at a time. Mindfulness training taught as an 8 week part time intensive or in custom made programmes reduces stress and consequently improves job performance and crew harmony. These courses are available live or on line. Charter guests are increasingly interested in trying this life-changing skill and it combines smoothly with the massage services offered.
Charlotte Rittstam: Massage & Osteopathy
Charlotte Rittstam – osteopath D.O  and massage therapist. Charlotte graduated from the European school of osteopathy in 2007 ( BSC honours) university of Wales previous to that from 1997 worked as a massage therapist on yachts and villas. At the show Charlotte will be offering osteopathy; structural, cranial, somato emotional release, and visceral massage therapy; Swedish, deep tissue, trigger point release, myofascial and reiki.
Adrian Shaw: Shiatsu, Massage & Hypnotherapy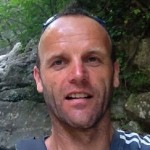 Adrian loves working with people. He gains great personal satisfaction from helping individuals overcome personal challenge, sometimes transforming their lives. Living for 14 years on the French Riviera, Adrian incorporates his understanding of body-mind inter-relationships through his work as a Remedial & Sports Massage therapist, Reiki & Shiatsu practitioner. Over time he diversified into Personal Training and promotes a holistic approach to health. From his studies of motivational techniques & sabotage avoidance skills within Personal Training, Adrian's professional development then moved towards psychotherapy, suggestive therapies and neurolinguistics. With a Post Graduate Qualification in Clinical Hypnotherapy from the London College of Clinical Hypnotherapy, Adrian uses this expertise to assist individuals manage their stress and make desired or required lifestyle change. During the Genoa boat show Adrian is offering sessions of shiatsu, massage, and hypnotherapy.
 Olga Vashchuk: Make-up Artist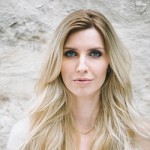 Olga is specialized in professional  beauty makeover, celebrity makeup and personality , artistic makeup, photographic makeup, portfolios, special events, commercials, editorial, video productions. She always provides a professional, friendly and reliable service, unique to every client and tailor-made to suit your personal requirements.