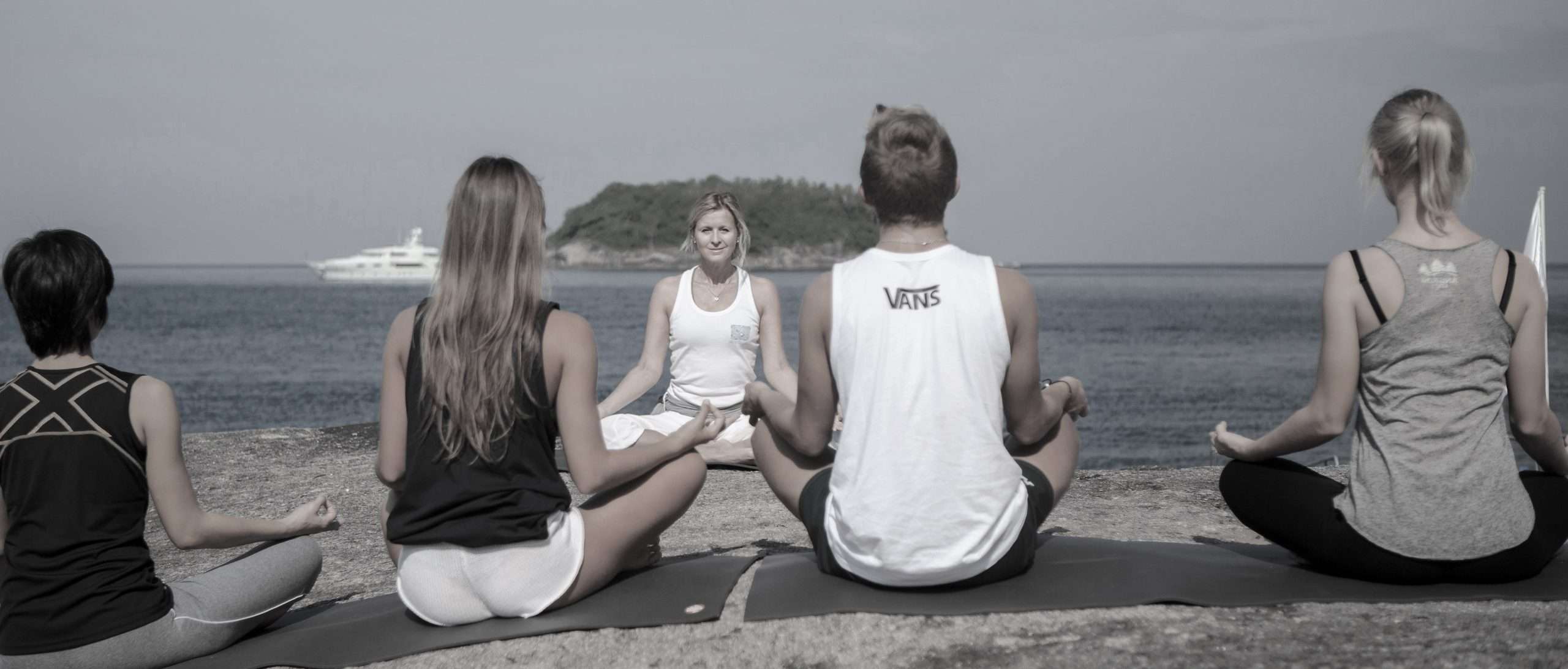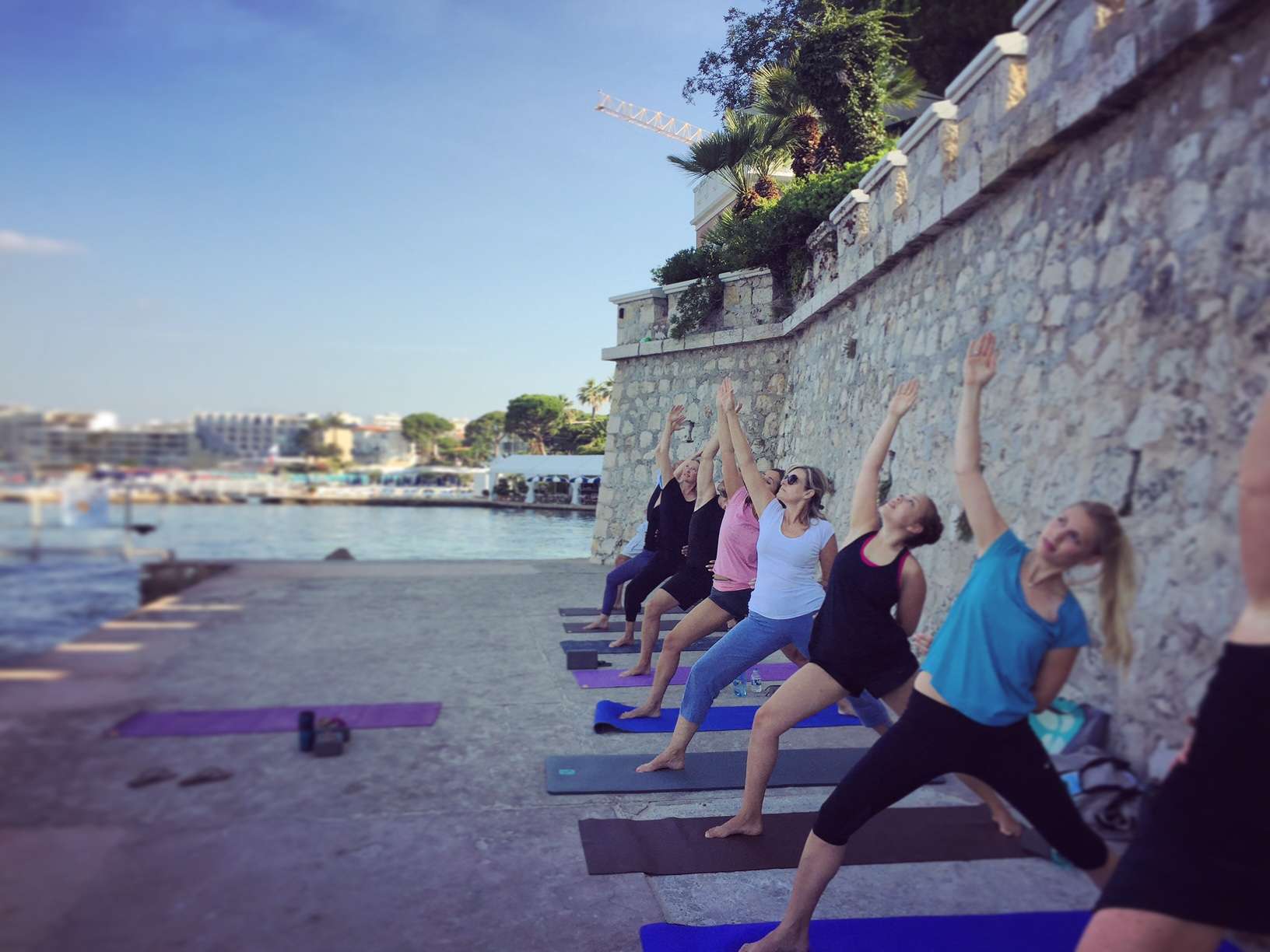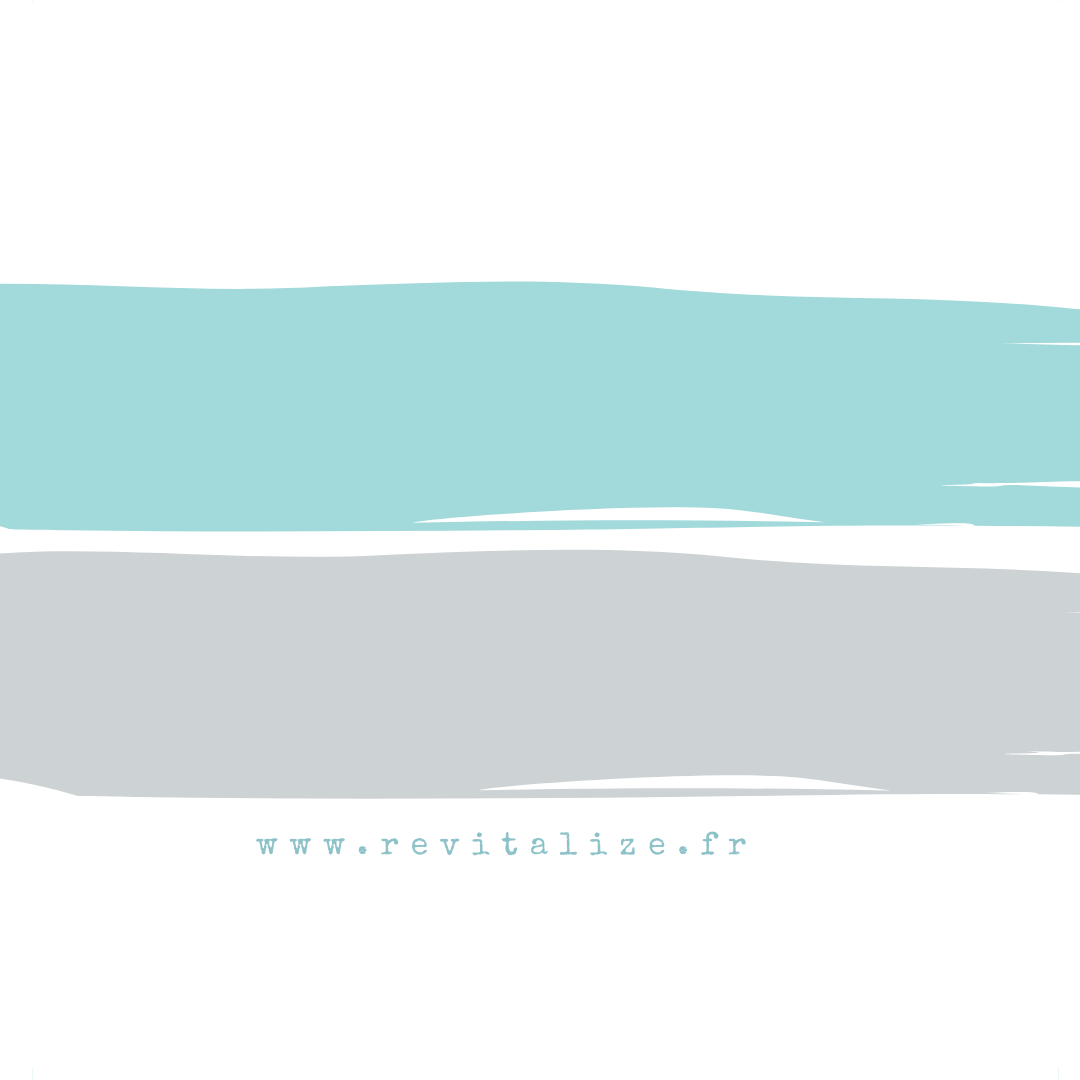 Breathe & Meditate
4 PART SERIES STARTING 2 NOV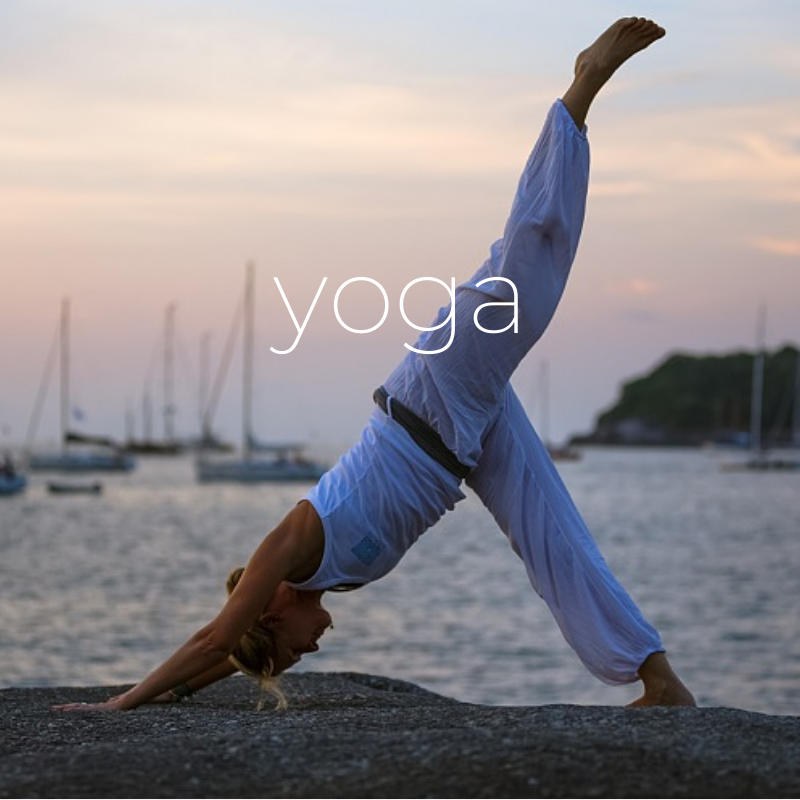 Revitalize offers private & studio yoga classes for students of all abilities. Classes are tailored to suit the individual's needs & students are encouraged to explore the postures at their own pace & intensity. Feeling stiff & stressed? No problem, you've come to the right place! The movement & breathing practices will help you release physical & mental tension.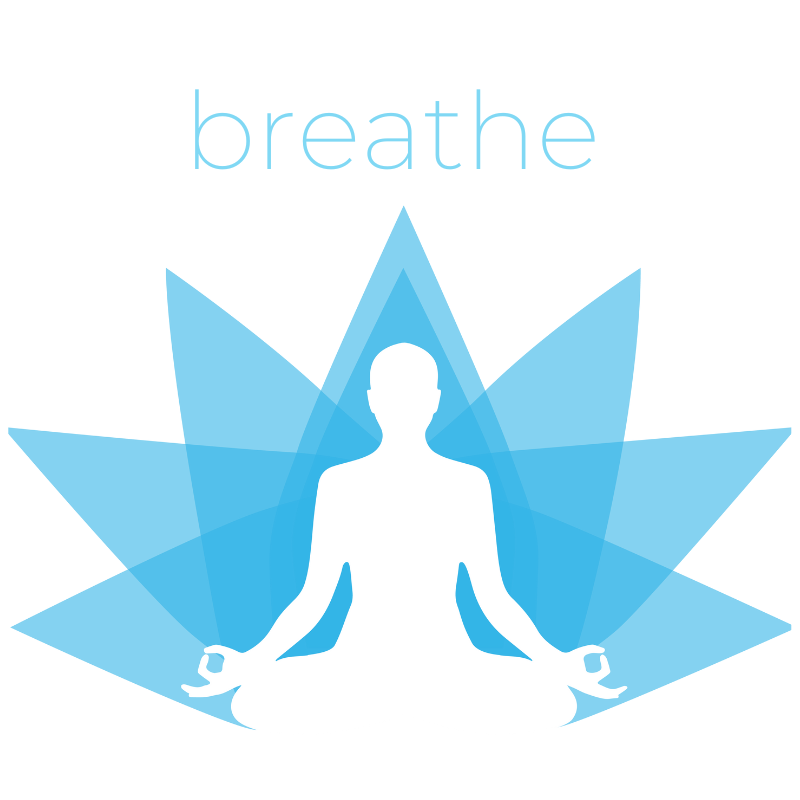 What is SOMA breath? SOMA breath is an amazing breathing technique based on ancient yogic breathing principles and mixed with modern technology to bring you into a state of coherency and harmony. Your personal energy levels are increased and you can access higher states of being and living in flow.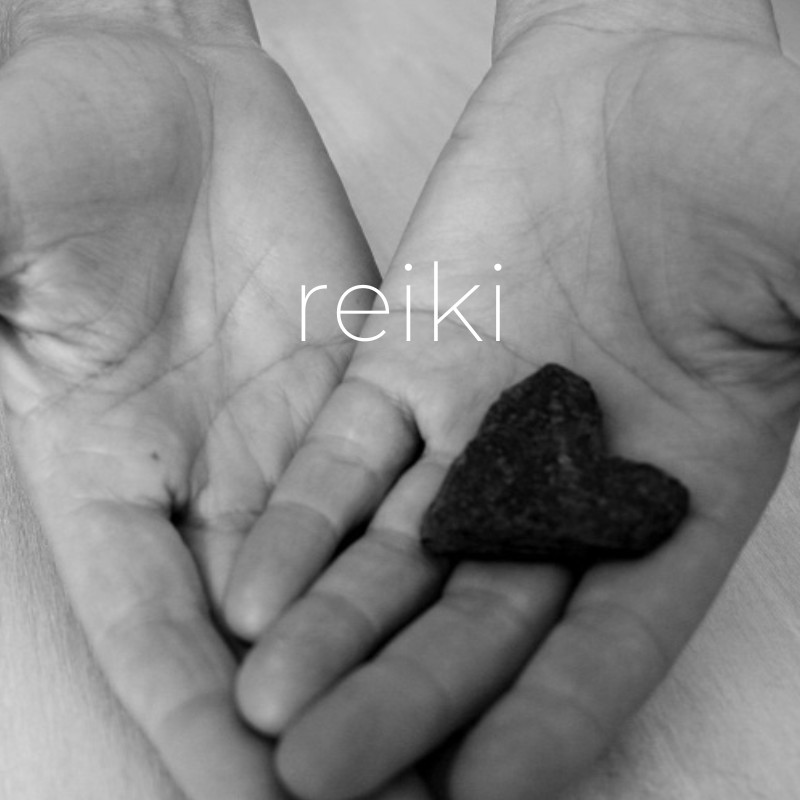 Loading…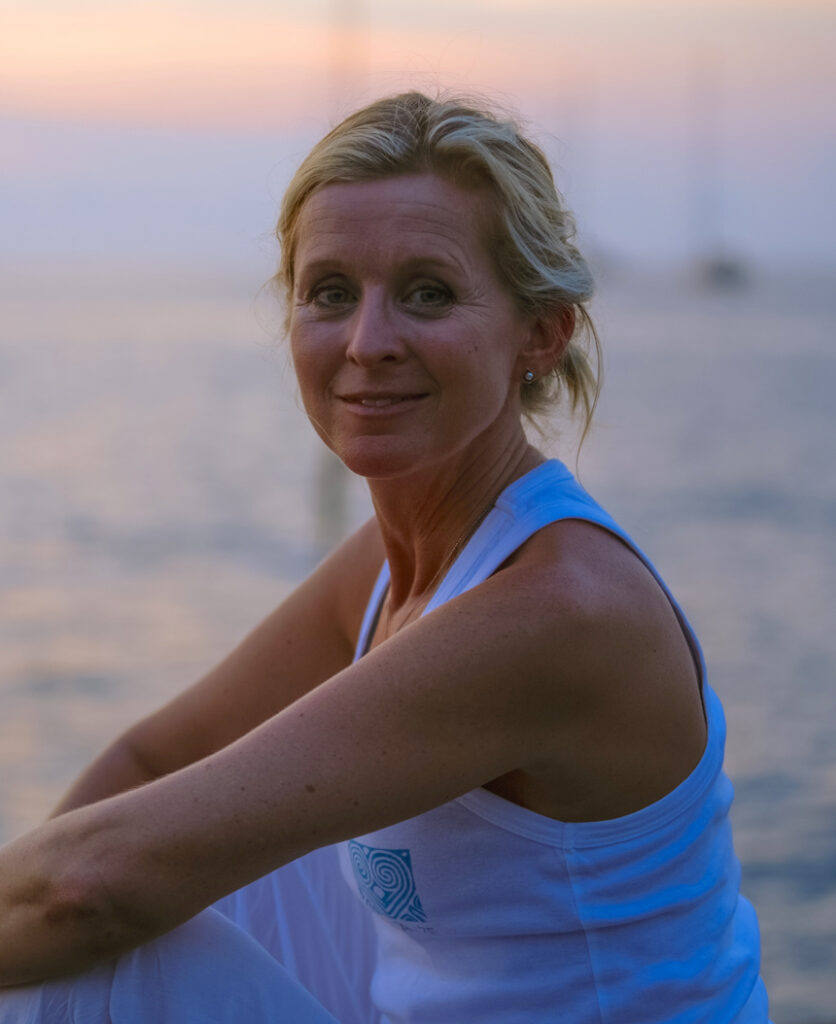 Revitalize's mission is to help people searching for well-being, peace and harmony to find these precious elements within themselves and to bring them into their lives. We set out to achieve this using Integral Yoga®, Yin yoga, SOMA breath, meditation, pranayama and Reiki. Revitalize was founded in 2013 by Noona Ayres (pictured left) and is based on the Cote d'Azur, France. Revitalize offers yoga, SOMA breath and reiki, both ashore and afloat, worldwide.
Noona is English and has lived in the south of France since 2001. She speaks fluent French. Since leaving England in 1996 on a sailing yacht following a love of the sea, her background has been in yachting via the Caribbean, USA and Mediterranean. This journey has bought her to share her passion for Yoga, breathwork and Reiki and the benefits of these holistic practices.
Testimonials
I joined Noona's classes back in Summer 2014 and haven't looked back. Participating in Noona's Hatha Yoga classes made such an immediate positive change impact in my life. It's the only thing I actually take time out to do for myself. I always feel physically and mentally better after every class. Oh and the Pop up outdoor yoga classes are a must!!
Lindsay,Mougins
Testimonials
Since my first lesson with Noona nearly two years ago I'm a dedicated follower! She is such a gentle & giving soul, I leave each class floating on a cloud. For me her teaching style is the perfect balance of physical and spiritual & she shares her passion in such an inspiring & generous way. Recommend her whole-heartedly to anyone looking to discover yoga for the first time or to progress with their practice, a wonderful teacher 🙂
Victoria,Biot
Testimonials
Yoga by the beach & Pre-Natal Yoga: I love Noona's teaching method! Had a class with her at the beach which was an amazing experience. Now I've been having regular specific Pre-Natal classes which change according to how the body is through each stage of the pregnancy, always addressing the more sensitive areas. The combination of active movement and relaxation is perfect!
Filipa,Cannes
Testimonials
Wonderful and Enriching Yoga. I love Noona's classes – I have been doing yoga for quite some years but her classes are a breath of fresh air. She has a calm and kind voice, I feel comfortable and supported in her classes and find her yoga very empowering and grounding. To me, her classes are about power, self awareness and respect.
Zoe,Antibes
Testimonials
Wonderful pre-natal Classes: I discovered this class when I was already in my 7th month of pregnancy and I wish I had discovered it earlier. Noona makes you feel comfortable with her warm and welcoming spirit! It doesn't feel slow and annoying but really relaxing and helpful for body and mind, and all aches, pains, questions, and concerns are welcome. The studio is also very clean and modern.
Giulia,Antibes
Testimonials
"Reiki with Noona was an unbelievably relaxing experience and a treatment I would thoroughly recommend to anyone. The Japanese technique is used to reduce stress and promote healing by clearing your energy channels. When these get blocked we can feel down or get sick so if they are clear we are more capable of being happy and healthy. I truly believe that we all deserve to take some time out for ourselves and 're-boot' and this is a wonderful, non-invasive way to do that. The sounds and smells that welcomed me in the room instantly calmed me and then being wrapped up in blankets was heavenly. I don't remember being so incredibly and fully relaxed and secure for a very long time. I really did feel as if time stopped and that I had rested for hours and hours and hours. My body felt light and my mind felt calm. Just lovely."
Abi, Mougins
Testimonials
I had a truly amazing experience with Noona at her last SOMA breathing session. If you haven't tried SOMA breathing before I would highly recommend that you give it a go. The breathing techniques in SOMA breathing are not new, neither many of the concepts, they are taken from yogic traditions and many of you may recognize them. What is new is how they are delivered incorporating music and guided visualisations presented in a particular sequence. For the un-initiated this means that the breathing techniques become much more accessible and easier to relate to. Effectively they are a gateway to an altered state of consciousness – some would say higher – but you need to experience it yourself to make your own judgement. Noona presents the class in a beautifully grounded straight forward and playful manner imparting lightness, joy and knowledge. For me her style embodies what is key to SOMA breath work: a profound meditation experience which is not shrouded in esoteric mysticism, accessible to all without a lifetime's committed practice. This is an important piece of the puzzle to a shift in consciousness and we are blessed to have her introduce it to us on the coast. There is a lot of choice on the transformational playing field – so much so that one gets dizzy in deciding which thread to follow. SOMA breathing is one to try. Give her next class a go, I guarantee it will be interesting at the very least and possibly a LOT more 🦄🦄🦄
Shona, Antibes
Testimonials
For someone who struggles to meditate and switch off, SOMA with Noona was fantastic. Her voice is so relaxing and enchanting to listen to. By focusing on the music and the different types of breathing it really helps to focus the mind. I came out feeling relaxed and so happy, a feeling that I carried with me all weekend. I am completely hooked!
Stephanie, Antibes
Sign Up for our weekly newsletter to get the latest news, update and amazing offers delivered directly in your inbox.