CHAKRA AWAKENING EXPERIENCE
PART 1 – THE ROOT CHAKRA
Thursday 22 July, 17.30-20.30
or
Sunday 25 July 10.30-13.30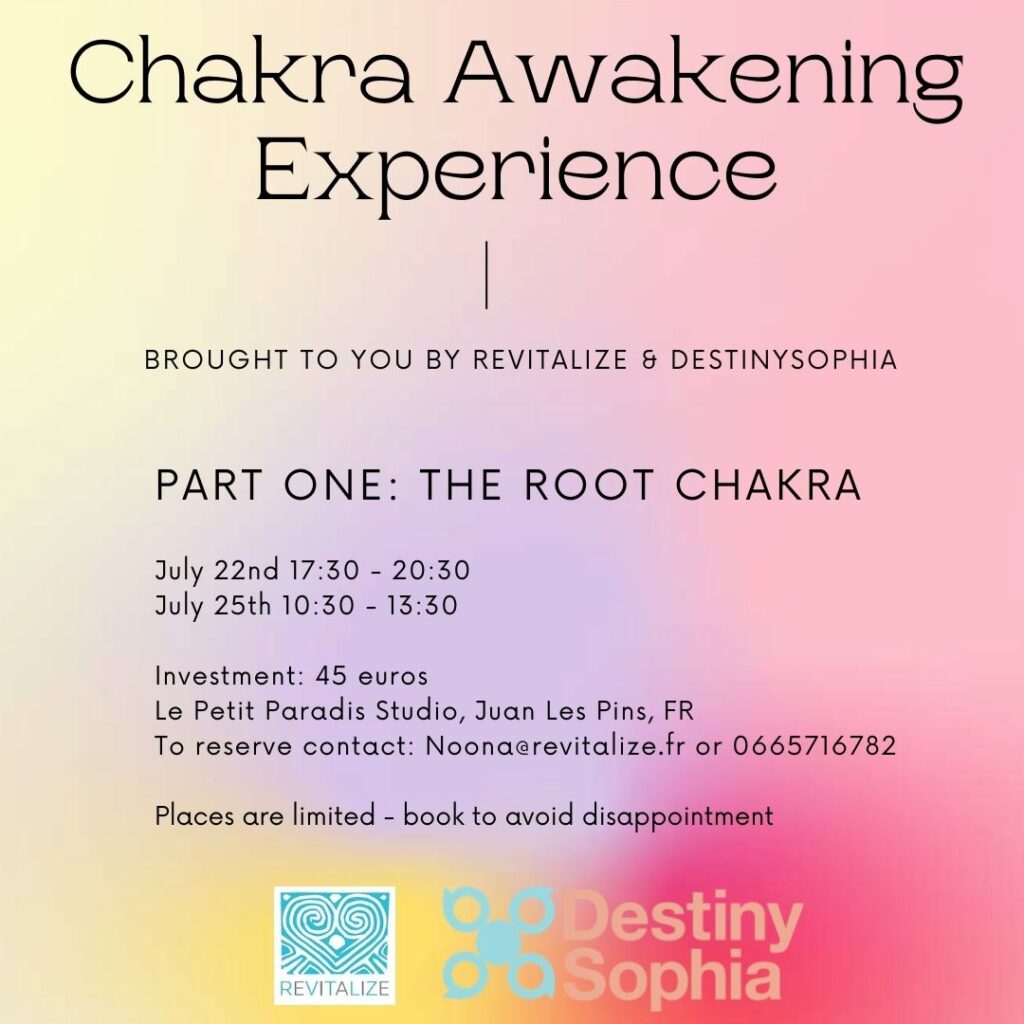 In collaboration with DestinySophia, we're delighted to bring you the first in the series of Chakra Awakening Workshops.
In this first workshop we'll be focussing on the Root Chakra, Muladhara. Our root charka is our survival centre and the centre through which we experience our connection to the earth. A healthy root chakra will help you keep grounded and move forward in life.
Combining meditation, crystal therapy, yoga, breathwork, art and journalling we'll go on a journey together to connect with our inner knowing and deepest somatic wisdom.
We'd love you to join us on this journey and we'll be offering this workshop on 2 dates in July: 22nd and 25th.
To book your spot, please contact Noona@Revitalize.fr or call on +33665716782
Spaces are limited so please book early to secure your spot in one or the other of the workshops.
The workshop takes place at Le Petit Paradis Studio, Juan Les Pins